International Cocoa Organization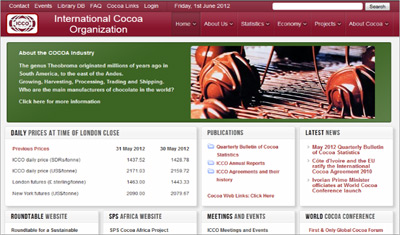 The United Nations International Cocoa Organization (ICCO) is a global organization, composed of both cocoa producing and cocoa consuming member countries. Located in London, ICCO was established in 1973 to put into effect the first International Cocoa Agreement which was negotiated in Geneva at a United Nations International Cocoa Conference.
Web Development Consultancy provided the ICCO with a number of services throughout the project including:
Public Sector Joomla website design
Joomla Training
Joomla High Capacity Hosting
Custom Joomla Programming
Web Development Consultancy built the ICCO's website on the Joomla 2.5 CMS.