Association of Style and Image Professionals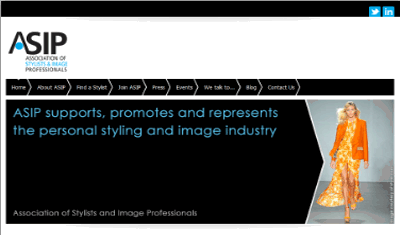 The Association of Stylists and Image Professionals promotes and supports the UK's personal styling and image industry. From the website you can find a personal stylist, shopper, corporate trainer, media commentator or join ASIP.
Web Development Consultancy's role was in supporting the primary designer (JUSU Designs) with technical implementation of the website. We also implemented the searchable members directory – searchable in four distinct ways – including via a flash map of the UK. We also supply hosting to ASIP as the 'weight' of the website and directory resulted in slow hosting with another provider – our highly streamlined and optimised web hosting provided a major increase in speed.